Our Drivers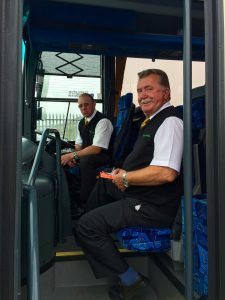 Our team of smart, professional drivers are well trained, DBS checked and CPC qualified. It takes a special type of man or woman to be a successful coach driver. The technical challenge of driving and navigating a twelve metre vehicle on our increasingly busy roads and in our local country side is just part of the equation. People skills are equally important, and often our clients call us after a booking with praise for their driver.
Managing the progress of a journey, requires confident decision making and people handling skills, together with a positive, 'can do' attitude. Our drivers take great pride in their job which shows in their presentation of the coaches they drive, and the end result is a top quality service for all our clients.

Our Maintenance Team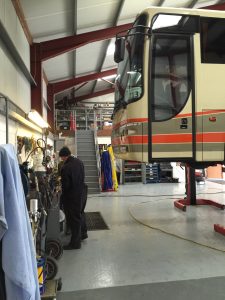 Our maintenance team are highly trained engineers. They not take shortcuts on the maintenance of our vehicles which clearly results in our excellent records with the Department of Transport.
The condition of our vehicles is tested at annual M.O.T. tests and on roadside spot checks. Our coaches are maintained to the very highest of standards regardless of cost as the reliability and safety of our vehicles is our main concern.

Our Office Staff
Our friendly office personnel will be pleased to deal with your enquiries, whether it is regarding a private hire, a running or new contract or a general query.
Evans Coaches – The Coach Depot – Thornton Industrial Estate – Milford Haven
Tel: 01646 692963 – mail to: info@evanscoaches.co.uk